Support & Services – Grande Prairie
Education
Northreach provides education to community groups, schools, agency staff, organizations and businesses. Our presentations can be tailored to meet the needs of any group and focus on:
HIV
Viral Hepatitis
Sexual Health/ STI's, Contraception
Sexual Health for 2SLGBTQ+ Individuals
Training for healthcare providers on how to ensure quality and inclusive STBBI care for 2SLGBTQ+ patients
Harm Reduction
Safer Needle Pick-Up Training
Gender and Sexual Diversity
Street Drugs
Naloxone and Overdose Awareness
Email education.gp@northreach.ca to book an education session!
Prevention
Condoms, including external (male), internal (female) and flavored, dental dams, and lube are available at the office during regular business hours, or from agency staff.
Naloxone / Overdose Prevention Program
Self-referred program available to any member of the public, Mon-Fri during office hours, on a walk-in basis. Education will be provided on administration of Naloxone, follow up care, safer drug use to help prevent overdose, signs and symptoms of an opioid overdose. Training can be provided on an individual basis or in a group setting for businesses or community organization. Take home Naloxone kits will be provided free of charge.
Harm Reduction
The Grande Prairie Needle Distribution Program is accessible in three ways.
Office: Needles, steri-cups, sterile water, citric, ties, filters, alcohol swabs and sharps containers are available during regular business hours.
Online Form: Now offering curbside pickup and delivery of harm reduction supplies. Fill out the form here to start your order.
Pharmacies: Needles and alcohol swabs are available in premade kits supplied by Northreach through the following pharmacies:
Save On Foods
Northside Safeway
Walmart
Shamrock (Downtown Co-op)
Northside Co-op Pharmacy
Costco
Mint Pharmacy
London Drugs
Shoppers (Cobblestone)
Pharmasave (Junction Point)
Sexsmith Rx Drug Mart
Beaverlodge Rexall
Needle Disposal
Please call or text 780-876-4277 to report a discarded needle in the Grande Prairie area. When reporting needle debris, please include the following information:
Date and time, if leaving a message
Location (street address and physical location such as beside dumpster, for example)
A callback number in case we are unable to locate the debris.
This phone line is staffed Monday-Friday 8:30am-4:30pm. We will respond to all messages and calls within this time.
Used drug equipment can be disposed of at the Northreach office or in one of our needle disposal units around the city. If you find a needle and feel comfortable disposing of it, please follow our steps to Safer Needle Pick-Up. If you have specific disposal needs please contact the office. For commercial disposal (Tattoo Shops, Acupuncture) please call 1-800-563-2466 to arrange your disposal.
Grande Prairie disposal bin locations:
Towne Centre Mall, south parking lot
Beside Salvation Army/Soup Kitchen
Attached to the Rotary House trash enclosure (West of Rotary House )
By picnic tables on the east side of Rotary (within fence)
Saint Lawrence Centre
Smith Neighborhood Soccer Field
Detox Entrance Northern Addiction Centre
Around the corner from Shoppers Drug Mart entrance Prairie Mall
Empty lot across from The Industry
 Rotary Campground RV Dump Station
Parking lot at Muskoseepi Park across from the museum
Beside the garage in Community Village
Front door of the Northreach office
Needles can be dropped off at the Supervised Consumption Site 10am-10pm at Rotary House 10101 97a St
Olio's Convenience Store
Supervised Consumption Services
Check out our SCS page here
IF YOU ARE EXPERIENCING HOMELESSNESS IN GRANDE PRAIRIE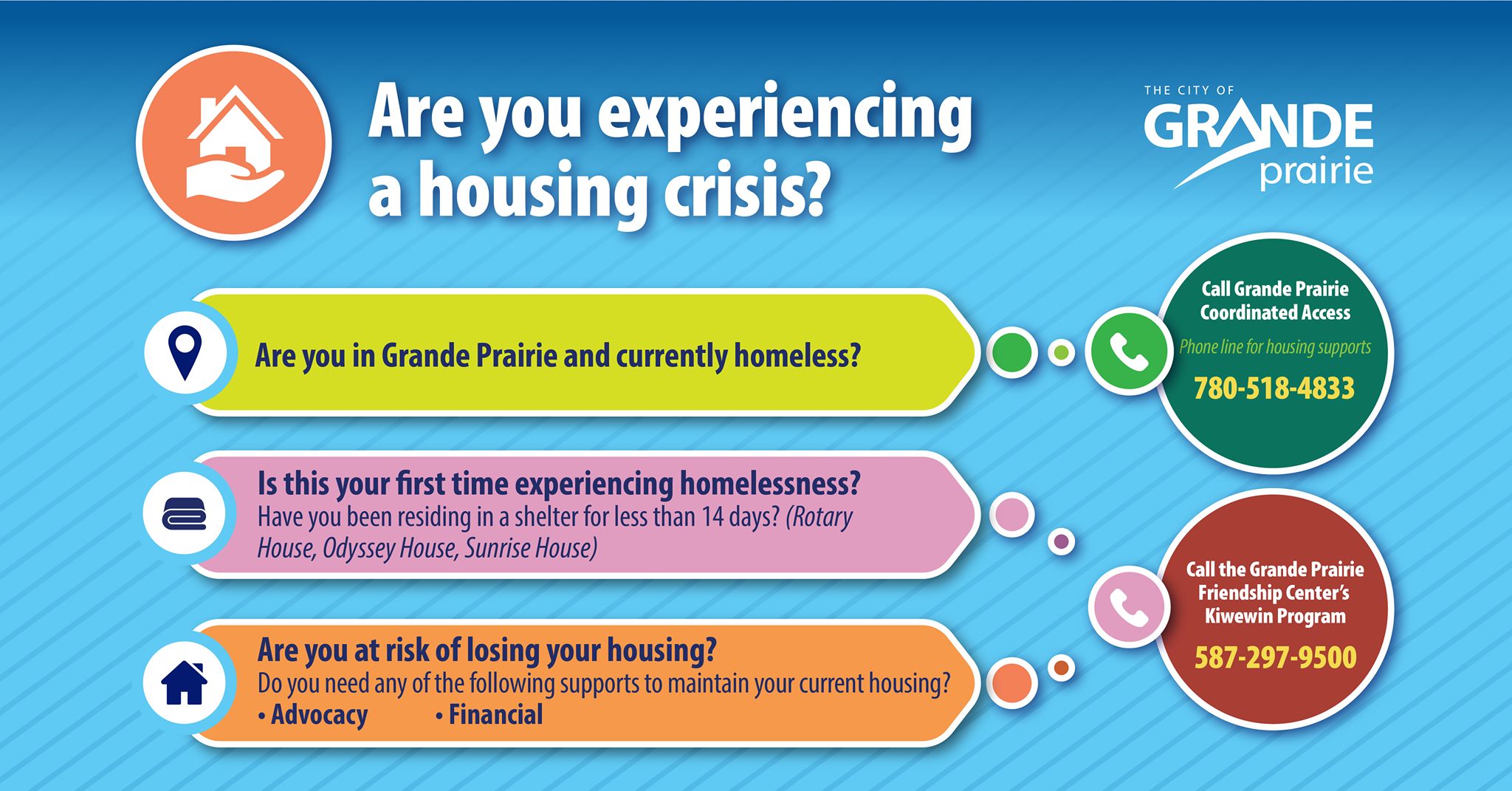 Northreach Society does not have access to emergency housing. Individuals who find themselves in situation where immediate shelter is needed can access one of the shelters in Grande Prairie as appropriate to their needs. The shelters are:
Sunrise House (Youth Under 18)

780-539-3287
9309 109 Ave

Odyssey House (Women & Children Experiencing Domestic Violence)

780-538-1332 (Office)
780-532-2672 (24hr Crisis Line)

Wapiti House (18+)

780-539-6777
10101 97A St
Women's Health Outreach (WHO)
The Women's Health Outreach (WHO) Program supports women who are experiencing homelessness, use substances, and/or poverty while they are pregnant and for 9-12 months post-delivery. The program supports women for whom pregnancy is a risk. Through advocacy, education, health promotion, and navigation of healthcare systems, the program supports healthy birth weights, regular healthcare visits, increased access to nutrition, and women feeling connected. Contact info@northreach.ca for questions or referrals.
Youth
Youth Educator:
Weekly LGBTQ+ youth drop-in program on Monday evenings.
LGBTQ+ youth support for youth, parents and schools
Gender and sexual diversity education
Comprehensive Drug Education and support.
STI/STBBI education and support
Visit the Facebook page for event information – LGBTQ Youth Grande Prairie.
Testing
Northreach Society
Testing for HIV, Hepatitis C, Syphilis, Gonorrhea, and Chlamydia is available; please call to confirm availability.
Community
Grande Prairie College and Community Health Centre:
10620 104ave
STI and Birth Control Clinic
780-814-5800
Thursday evenings from 5pm-7pm
Agency Highlights